Rabbit Rabbit
It's time once again for Rabbit Rabbit!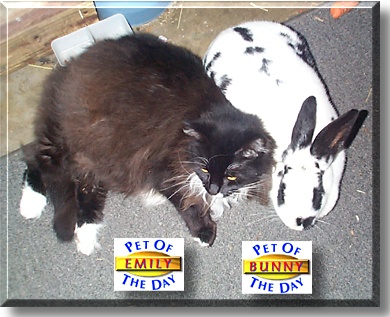 And Happy May Day to everyone!
I hope that spring is here for good.
The weather here has been wonderful.
This photo is from
Pet of the Day
. And if you're wondering what the Rabbit Rabbit is for, visit my Cat Couch's post about it
here
.